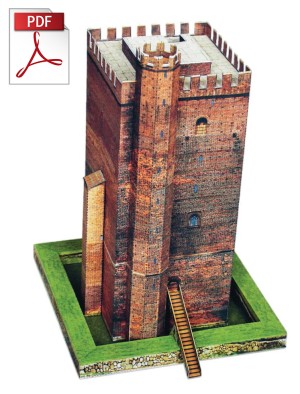 If you're unable to make it to Helsingborg, Sweden to buy a hard copy of the paper model book, you can download the paper model from the store.
Printed hard copies of the book are available inside Helsingborg's famous tower. However, if you can't travel to Helsingborg, you can buy a digital version of the book and print out the model yourself. The downloadable version of the book is available in PDF format and uses a special page size that fits on A4 and letter paper sizes, making it easy to print. The contents of the PDF are almost identical to the book. The only difference is that the PDF version has a instructions on printing the book yourself.
If you're new to papercraft, I recommend printing the model on heavy card-stock paper with a weight of 190 gsm. You can also check out this video to see how the model is built.